Post contains affiliate links.
Ankle braces sometimes seem like they're a standard part of a volleyball player's uniform. Some players wear them because they've sprained an ankle (or both!), and the brace provides stability to prevent another sprain. And some players actually choose to wear ankle braces as a preventative measure, even if they haven't injured themselves previously.
I actually fall into both categories. I sprained my ankle once when I was playing on my college varsity team. I cannot believe how painful it was! I was on crutches for about 2 weeks, and had to sit off for about 6 weeks in total. Luckily it was over Christmas, so I didn't miss too many games!
So, now I wear ankle braces on both ankles. On the left, to prevent another injury. And, on the right, to prevent that level of pain in the future. I can't imagine playing without my ankle braces.
I'm still wearing the same brand that I started out with, the Active Ankle (though I've gone through a few different pairs!). I love the Active Ankle because you still get good mobility, and full range of ankle flexion and extension. The braces just prevent the lateral movement of rolling over on your ankle.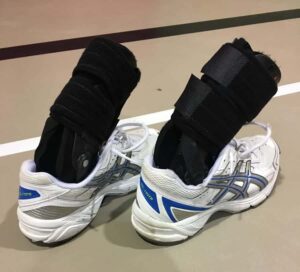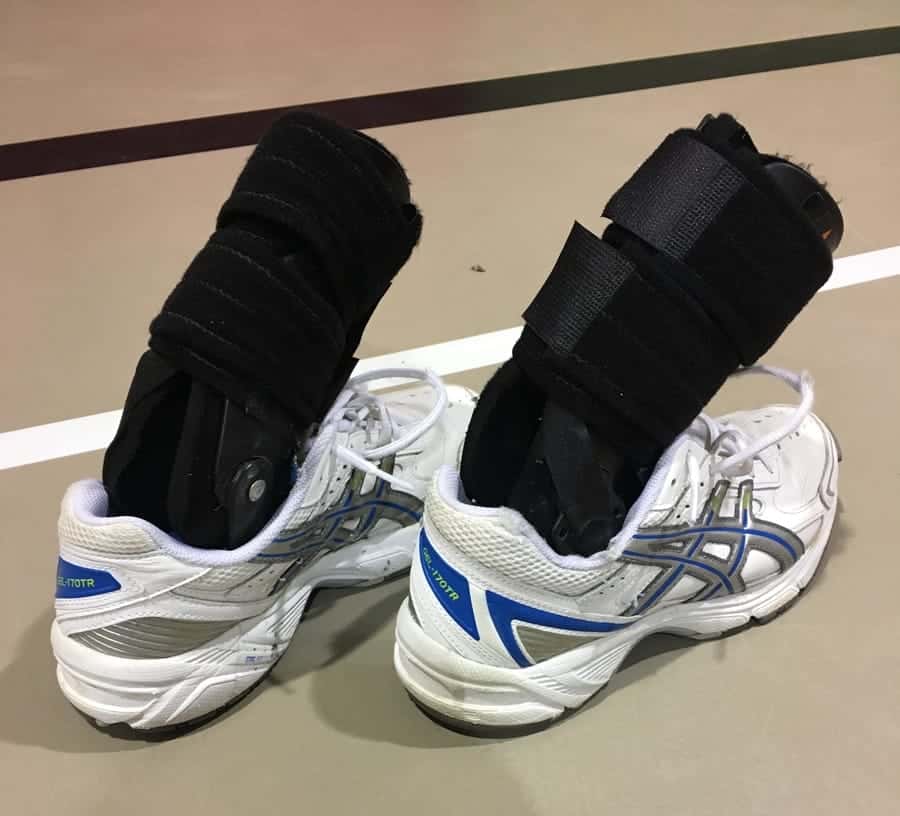 If you're wearing the ankle brace for the first time, it does take a bit of getting used to. However, having worn them for almost 20 years, I have a hard time playing without them! In fact, I just keep them right in my shoes so that I don't forget them!
Recommendation: Active Ankle T2 Ankle Brace
The Active Ankle that I'm still using is an older version, the T1. But when I do buy a new pair, I'll be getting the Active Ankle T2 Ankle Brace. It's considered a rigid brace, and provides the maximum amount of support.
The main difference between the older and updated versions is that the T1 has two velcro straps, and the T2 only has one velcro strap (pretty confusing, right?!) The T1 were also specific for the left or right foot, while the updated T2 can be worn on either foot. However, it is recommended to wear the same brace on the same foot, because the brace does mold slightly to the individual foot (as you can see in my picture!)
Also, be sure to check with your health insurance provider if the ankle brace is covered. Both the ankle braces I purchased were covered, so it doesn't hurt to check.