With Spring fast approaching, you may be planning some fun get-together activities with neighbors, family, or friends. Alternatively, you may be planning a charity event and be searching for a fun competitive game. A backyard cornhole tournament can be just what you need. How does one host a backyard cornhole tournament?
Hosting a successful backyard cornhole tournament will involve having sufficient space, planning the structure of the tournament, planning any entry fees and prizes, renting or purchasing enough equipment for each team, and providing refreshments. Other considerations, such as weather and temperature, also come into play.
Keep reading to learn more about the nuances of planning a backyard cornhole tournament, how to make your backyard cornhole tournament organized and memorable, and things to plan for during the big day.
How Do I Host a Backyard Cornhole Tournament?
Cornhole is a fun, simple game in which participants toss bean bags toward a slightly inclined wooden board with a hole near the top center. The aim is to land the bean bag in the hole and score points in the process.
While the game itself is simple, pulling off a successful and fun backyard cornhole tournament will take some planning. Your basic cornhole tournament is going to need
Cornhole boards (one for each team)
Beanbags (enough for every player to make it through each round)
A way to keep score and tally points
Refreshments
We'll walk you through every step of the process, and help your backyard cornhole tournament be the safest, most fun event possible!
Why Would I Choose a Backyard Cornhole Tournament?
First of all, why would you choose cornhole for your next get-together? Cornhole is incredibly easy to learn, and simple to understand. It's great for kids as well as adults and takes minimal equipment to enjoy. Also, it's incredibly safer than playing horseshoes especially If little ones are running around and the added bonus is you don't need sand boxes or steel pegs in the ground as you would with playing horseshoes. This makes playing the game of Cornhole very mobile and also makes it a winner at many tail gate parties. Click here for 20 Basic Cornhole Tips for Beginners  
Cornhole is not a contact sport so it's ideal for groups of mixed ages, and diverse skill levels and body types. While it's fun to watch a rugby match, not everybody is physically up to having their shoulders dislocated multiple times during a game. The game of cornhole keeps things tame and safe.
The game of cornhole is easy to accommodate in most backyards and can be played on grass, asphalt, gravel, and sand. Still, you'll want to make sure that you have enough room for each cornhole board so that players don't feel crowded and so that everyone can view the action.
So, what equipment will be needed for a cornhole tournament?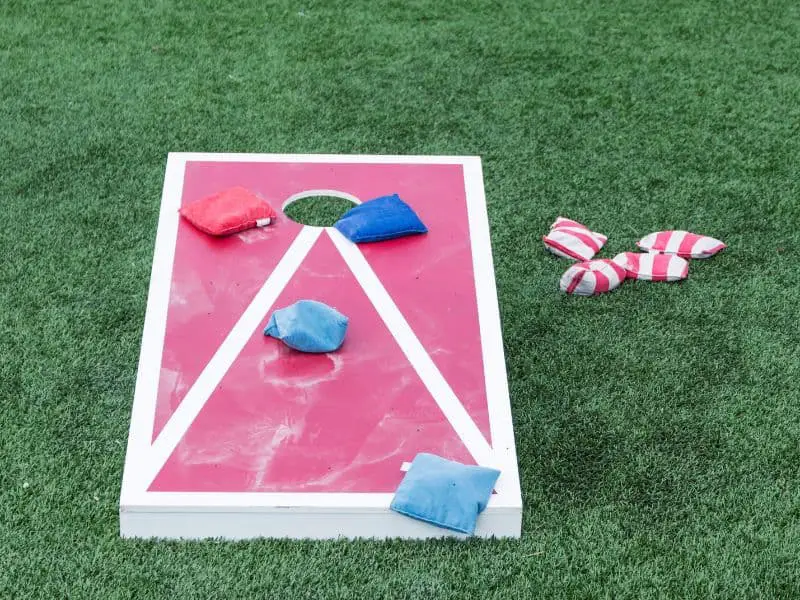 What Equipment Will I Need for a Backyard Cornhole Tournament?
The two basic pieces of equipment you'll need for cornhole are a board and beanbags. The boards can be homemade or bought from a retailer and can come in multiple shapes and sizes.
Though the American Cornhole Association has specific board dimensions that it describes as regulations, you can easily modify a cornhole board for different age groups and skill sets. For example, a cornhole board designed for a child would likely include a much larger hole than one for an adult. 
Make sure that you have a set line behind which players can throw and that the cornhole boards are at an equal distance from that line and one another.
The second element you'll need is beanbags. The traditional filling for corn hole bags has always been corn, but other substances like beans, rice, or resin can work as well. You'll want your bags to be small enough to fit through the board's hole and weighted enough so that they'll have some heft without being difficult to throw. These bags can be either homemade or bought from a retailer.
You'll want enough boards for each team and enough bean bags for every player per round. If you have three teams with five people each, you'll want at least fifteen bean bags, so each player gets a toss per round.
Make sure that you have tables, chairs, and coolers to accommodate drinks and guests.
Finally, you'll need a way to keep score. A pad of paper and a pen will do just fine, but some find it more fun to use an actual scorecard. Make sure that you invite people and send out the correct address.
What's The Best Way to Invite People to a Backyard Cornhole Tournament?
The best way to send out invitations is through multiple avenues. While many of your guests may be on Facebook, simply sending out a single notification on Facebook may not reach all your guests. Few young people are on Facebook, and other adults are completely off of social media.
Sending notifications via
Text message
E-mail
Social media, and
In the mail
will give you the best chance of notifying everyone. Make sure that you explain when and where the tournament will take place, what (if anything) your guests will need to bring, and how many days the tournament will be taking place. Be sure to include your phone number so that guests can text or call with any questions.
Ask people to confirm if they are attending, and be sure to keep track of responses so you know numbers. This will help you organize how many boards, bean bags, score boards, and refreshments you'll need, and how to organize your space.
The next thing to consider is how your backyard tournament is going to be structured.
How Should I Structure My Backyard Cornhole Tournament?
Another facet of the tournament to consider is how the games will be structured. How many rounds can a team lose before they're eliminated? The more teams you have, the more likely it is that a single low score will boot a given team out of the contest.
A tournament involving only three teams, however, may go on for at least three rounds before one team is eliminated so that the games endure for a bit longer. How you structure the games will have to be determined beforehand to avoid confusion on the big day.
If you are planning on playing over multiple days, store your cornhole equipment out of the weather until the next day, and be sure to keep scores saved carefully for reference. 
If your cornhole tournament is going to be for charity or a fundraiser, what is the simplest way to go about this? What should you charge for tournament entry?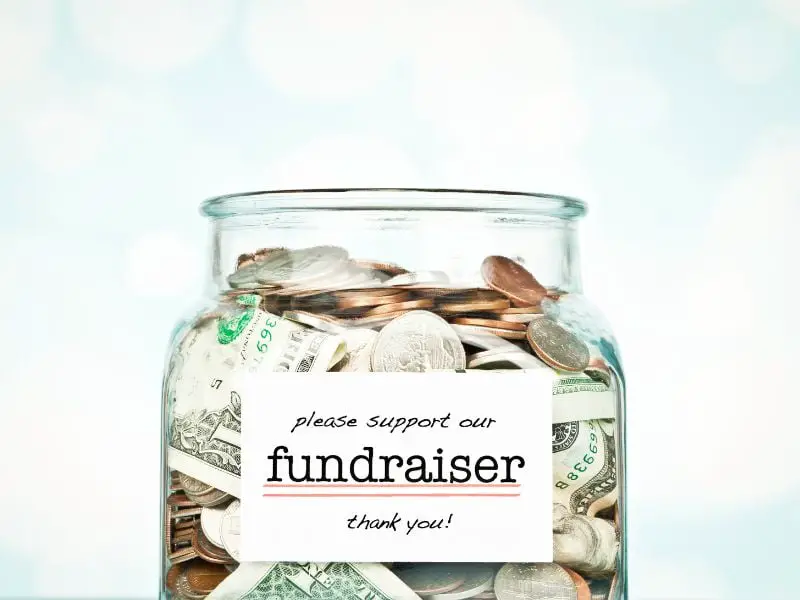 How Do I Charge for a Backyard Cornhole Tournament?
If you are hosting this backyard cornhole tournament for a charity or a fundraiser, you'll want to allow for a way to collect profits or donations during your tournament.
The simplest way to do this will be to collect an entry fee or donation at the door or collect a fee for every team that signs up. Having a reel of tickets ready and charging per ticket will keep things smooth, fair, and easy to remember.
This keeps pricing consistent and allows you to gather up funds for your charitable cause, while financing considerations like prizes and refreshments. If the event is a fundraiser, you may also wish to charge a small fee for drinks to help boost your overall donation amount.
How much you charge is up to you, though many small monetary contributions tend to add up better than one or two larger amounts. Keep beverages under $5 a bottle, and you can earn a considerable amount for your cause.
So what kind of prizes should you have in your cornhole tournament, and why do prizes matter?
What Prizes Should My Backyard Cornhole Tournament Have?
Some people love to compete for the sake of competing, but including prizes as an aspect of your cornhole tournament will keep things fun and increase the incentive to perform well and to win.
Prizes can be monetary, in the form of food, gift cards, or something fun and quirky like "win a free ATV tour through Sasquatch country with a trained guide". The more interesting your prizes are, the better your teams are likely to perform.
Keep in mind that if your cornhole tournament is composed of teams as opposed to individuals, you'll have to supply prizes for every person on the winning team. If your resources are limited, you may want to keep team sizes small.
Consider whether or not you will provide prizes to the 2nd and 3rd place winners in addition to the winning team. The nature of the prizes may diminish in value or uniqueness for each lower tier of achievement but handing out prizes to 2nd and 3rd place winners can help motivate teams to try their best and at least make the podium.
But to be completely honest the cheapest way is to just dig out an old school trophy that's been collecting dust for years or buying one from a thrift store and simply coving up what once was a soccer championship for Uncle Bills Backyard Cornhole Tourney Champions. This can be easily done by creatively crafting using construction paper or white tape. Now just add the finishing touches explaining the tourney champs and presto. Cheap, hilarious, and fun.     
Get these prizes ready ahead of time and store them someplace safe before the tournament day. What else can help keep a backyard cornhole tournament fun? Is it permissible or traditional to serve alcohol?
Will My Cornhole Tournament Serve Alcohol?
Here's something to consider; will your backyard cornhole tournament be serving alcohol? While it is traditional to serve alcohol to players as a way to keep things lively, entertaining, and bubbly, your tastes may dictate an alcohol-free backyard zone.
Alternatively, you may have some players who drink and some who do not. While alcohol can make cornhole a bit more fun, the more you drink, the worse of a shot you'll likely be. Having teams of sober vs. tipsy players is probably not the best idea, so be sure to spread out your non-drinking guests between teams to keep things fair.
Have a plan in place for rowdy guests, and keep an eye out for excessive alcohol consumption. If some of your guests don't drink, make sure that they're being served something delicious and portable, so they won't feel left out or thirsty.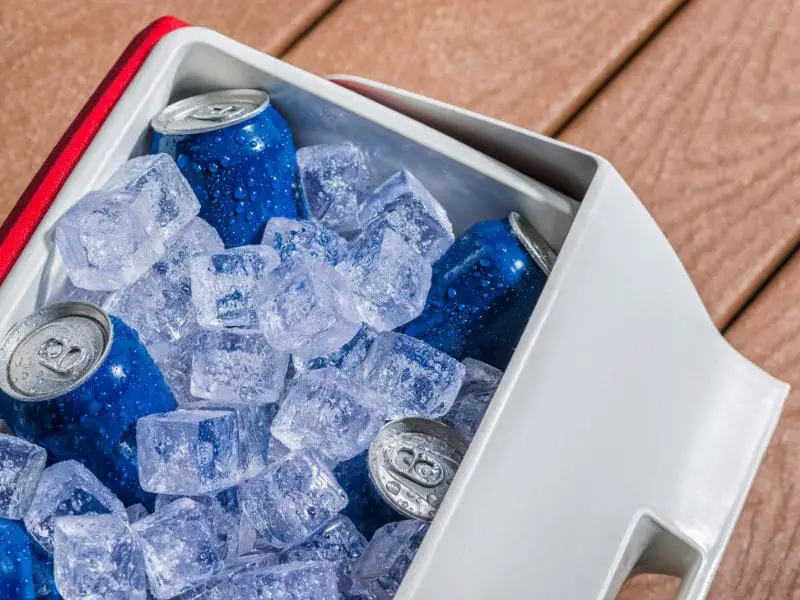 You Should Provide Refreshments at Your Backyard Cornhole Tournament
Whether or not your guests drink alcohol it's important to keep people hydrated and happy. Many guests at get-togethers enjoy a variety of beverages such as soda pop, bottled water, iced tea, adult sparkling beverages, beer, and juice.
Make sure you know ahead of time what your guests' beverage preferences are, and be sure to have some coolers full of ice and drinks on hand so that guests can help themselves.
Keep an eye on the beer cooler, though, and make sure that only adults of the legal drinking age are accessing it. Another way to save money is to ask guests to bring their adult beverages while you supply water or soda pop. This will help you save money and avoid an excess of alcohol.
If you serve food at your tournament, make sure you're providing your guests with sufficient plates, napkins, plasticware, and cups, as well. A large bin or two for recycling and garbage will go a long way to keeping your guests accommodated and your backyard clean. Click here for 35 Yummy Tournament Concession Stand Food Ideas and Prices
Another thing to consider before your backyard cornhole tournament is the weather.
Weather Will Affect Your Backyard Cornhole Tournament
The last factor to consider is out of your hands, but it's one of the most important. What will the weather be like on the day of the tournament? You'll want to plan and make sure that the date of the event is not forecasted to be rainy or unpleasant.
Remember that even a day forecasted to be mostly cloudy can bring some unexpected precipitation. If you're expecting a bit of breeze on the big day, make sure that all equipment and extras, like patio umbrellas, lightweight furniture, plates, cups, etc., can be kept out of the wind and safe as the game progresses.
Keep in mind that excessive heat can be dangerous, too, and playing in higher temperatures can be risky to guests' health. Make sure to have shady places to rest and extra water on hand, especially if temperatures will be high that day.
It may be a good idea to include a "rain date" on your invitations, just in case the originally planned date includes unpleasant weather. Scheduling a backyard cornhole tournament should also not be done too soon after a rainstorm, as the resulting mud can be unpleasant and even unsafe to play on. Plan for a tournament date three days beyond any significant rainfall.
Conclusion
Planning a backyard cornhole tournament is a great way to involve friends and family in some safe and competitive fun or can be used as a way to earn money for a cause or charity. You'll need cornhole boards, bean bags, a scorekeeping pad or flip sign, and refreshments for your guests.
Let your guests know through multiple platforms when and where the event will be held and what, if anything, they'll need to bring.
Determine how many teams you'll have and how many rounds until a team is eliminated. Plan your prizes, too, and have them ready for the big day. Donations or fees can be collected at the door. If you're serving alcohol, be sure to keep the number of sober vs. mildly buzzed players even on every team, and keep alcohol away from underage guests.
Finally, make sure the weather forecast is pleasant for the day of the cornhole tournament, plan for a rain check day, and hold your tournament three days out from any significant rainfall to avoid playing on slippery and unsafe mud. Provide extra shade and water if the tournament is scheduled for an especially hot day.