During the warmer months, we all want to get outside and enjoying the summer weather as much as we can. A great way to do this is to move your workout to the beach! The sun, sand, and surf make for a great backdrop for burning calories.
But keep in mind that when we exercise, we use significantly more energy and water than just lounging, making the elements of the beach break us down a bit faster. So before you hit the beach for your workout, review these tips for exercising in the beautiful scenery we call our coasts.
1. Hydrate and fuel your body properly
While hydrating on the beach is of extreme importance, as an athlete you need to hydrate before, during, and after your workout. The National Athletic Trainers Association gives the guideline that athletes should consume 200-300 millimeters of fluid every 15 minutes of exercise to avoid heat-related illness.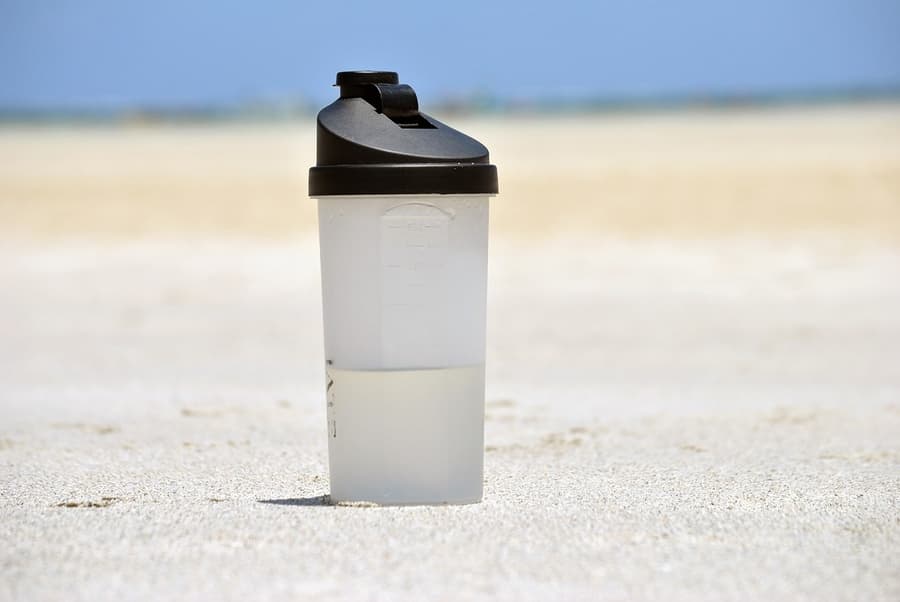 As far as food, the water you drink works well with the food you ingest. The extra work outside will equate to your body needing help maintaining electrolytes so increase your salt and sugar. Many plans for athletes include water, salt and electrolytes. Sports nutritionists are able to tailor a plan based upon your personal exercise program and body's needs.
Related article: Eating Out After Your Game: the Best Postgame Snacks
2. Avoid working out during peak sun hours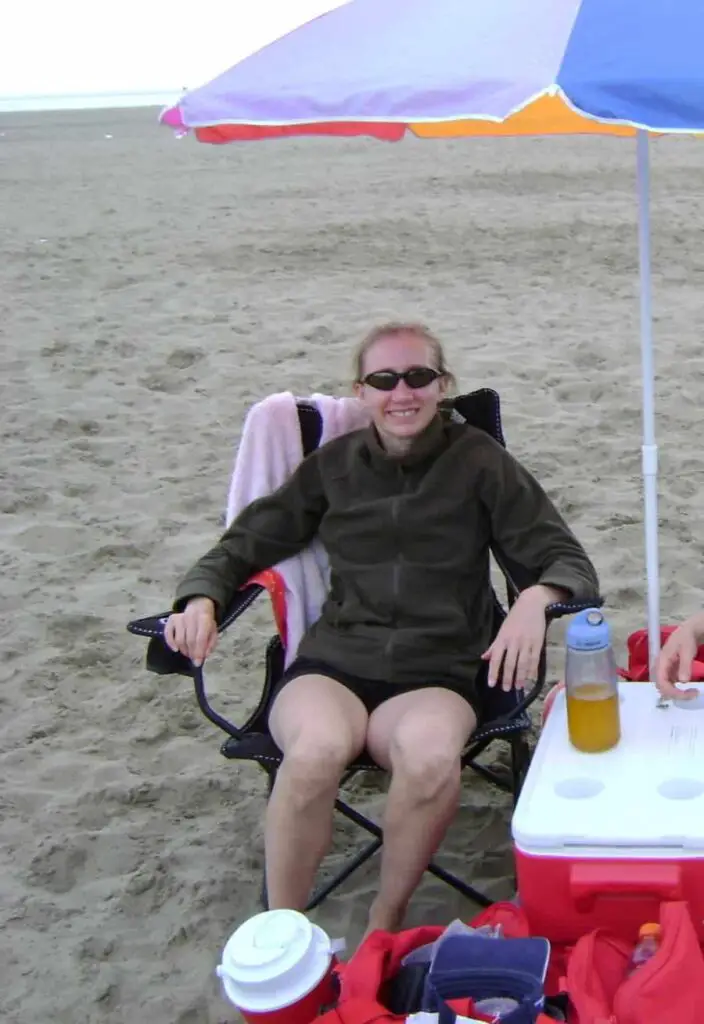 When working out, aim for mornings and evenings when the heat of the day isn't as strong. From 10 am – 3 pm, the sun is at its peak making you more likely to suffer from heat exhaustion, as well as put you more at risk for sun damage from the UV rays.
If it is unavoidable, try to find parts of the beach shaded by trees or awnings. Further, make sure to protect your feet during this time as the sand will likely heat up and cause unnecessary potential burns.
If you're playing beach volleyball or another beach-side activity, take the opportunity between games to rest in the shade. Don't worry, you will still get plenty of time in the sun to work on that tan during the game, and those breaks in the shade will help to conserve your energy.
3. Keep applying sunscreen
Just because you are not laying out, does not mean you can skip the sunscreen. Look for a minimum of SPF 30 and reapply every two hours. Because you are likely to be perspiring, try to find a sweat proof type and if you are super sweaty, expect to reapply sooner than two hours. Wearing sweat proof sunscreen helps prevent it from running into your eyes.
4. Protect your eyes
Take a tip from lifeguards who spend day in and out in the sun. Buy polarized sunglasses, as they reduce the glare of the sun. If you are actually participating in an outdoor competition, the reduced glare is necessary.
The sun's rays can cause UV-induced cataracts so again, unlike laying out with your eyes closed, with exercise, you must be able to see well. Take steps to minimize any potential issues from lack of proper eye protection.
Related article: Top 5 Best Sunglasses for Beach Volleyball
5. Check the air quality
Air quality for athletes makes a big difference. Poor air quality can actually affect athletes more than the normal person, as athletes take in as much as 20 times more during their workouts. Poor air quality can actually cause the airways to constrict and decrease athletic performance.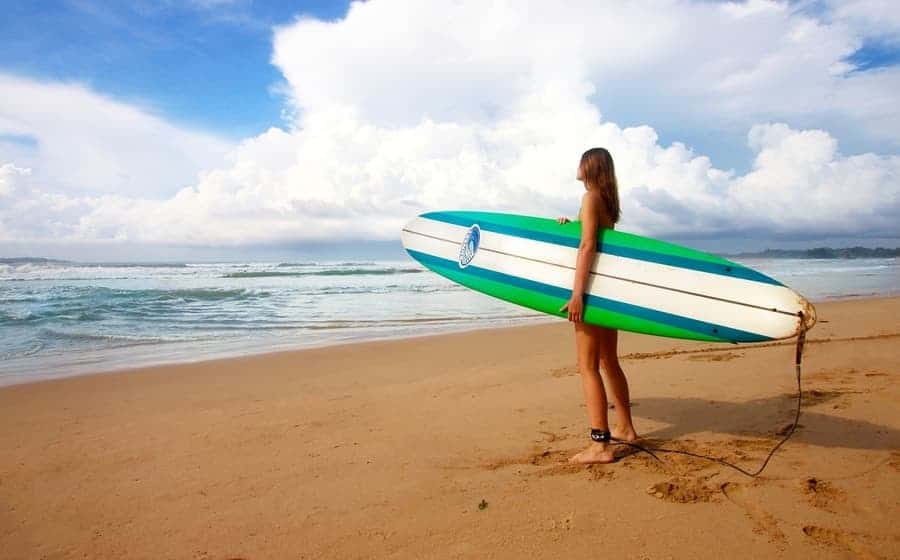 Some studies have shown endurance athletes exposed regularly to poor air quality are at risk of developing upper and lower airway dysfunction, and poor air quality mixed with dehydration may lead to developing asthma. To add to this, current studies show those living in areas with high levels of particle air pollution are more likely to die of heart attacks.
With all this information, it is quite the understatement to say check the air quality before working out. Poor air quality is just not worth the risk of the potential health issues resulting from pushing through.
6. Build up to longer workouts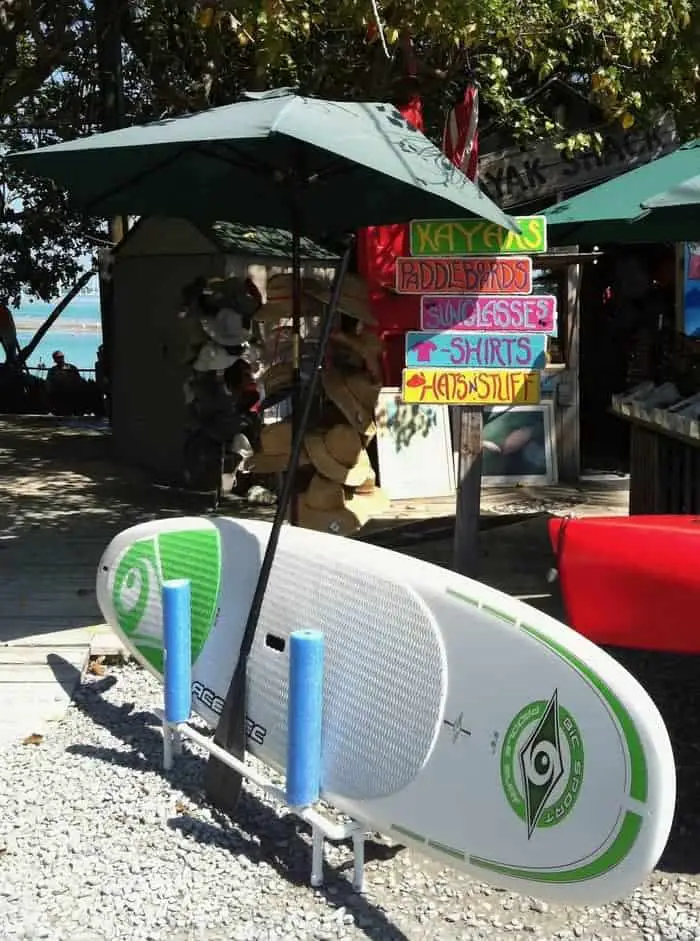 Heat tolerance can be built up over time. To do this safely, build up exposure over a period of time when participating in sports. It can take 10-14 days for your body to acclimate to the heat.
By rushing into outdoor beach training without allowing yourself time to adjust to the warmer weather can put you at risk for heat exhaustion. Prevent this by taking two weeks to build your tolerance.
Aside from the heat element, simply building up to the new terrain is important. Stabilizing muscles need time to adjust to the beach movements. Start with low resistance and speed and work up.  Avoid heavy lifting during adjustment time.
7. Get used to the sand terrain
The beach's terrain causes your foot to hit the ground at a different angle. Either wear shoes made for beach exercise or pay attention to the terrain as you work out.
Because of the give in the sand, the moves will feel harder. And your vertical will be nothing like it is on a smooth surface! Your body and muscles have to respond to every shift of the sand.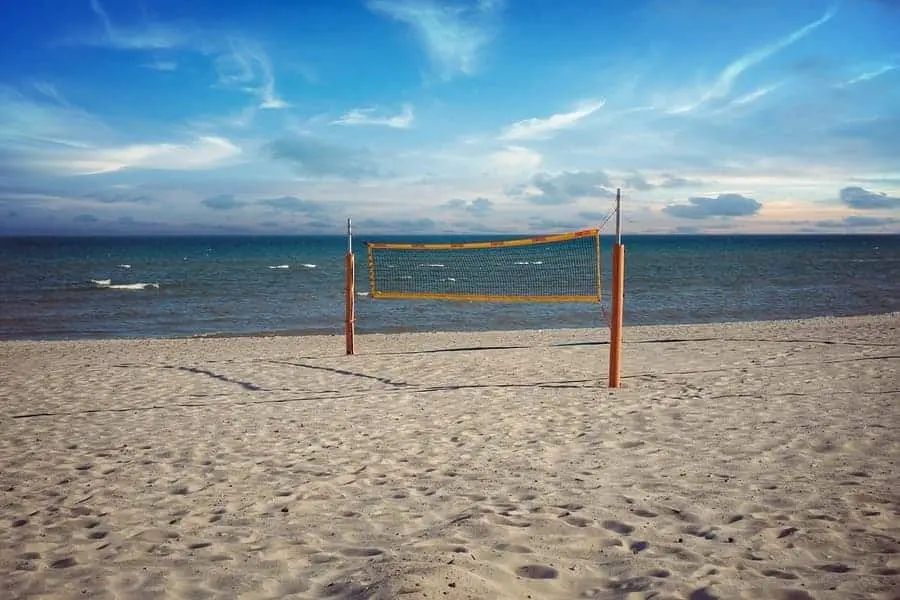 After your initial beach workouts, your body will definitely feel the burn of your muscles and tendons working to provide stability on an unstable surface.
If you have previously had stability issues such as ankle sprains, ACL injuries, back or hip injuries, ankle rolls, or strains use extra care when working on the unstable surface. A quick check with your doctor wouldn't hurt.
Because your body makes adjustments for the moving surface, you may feel a bit distorted and your reaction time could suffer as you figure out how to work on this surface. Give yourself time to get used to the terrain's changes.
Keep in mind the terrain will make carrying equipment harder. Instead of packing heavy weights, pack light, and take buckets. Fill these with water for weights. Use towels instead of mats. Rocks can be utilized instead of medicine balls. Find a way to use nature versus your winter, manufactured gym equipment.
8. Dress appropriately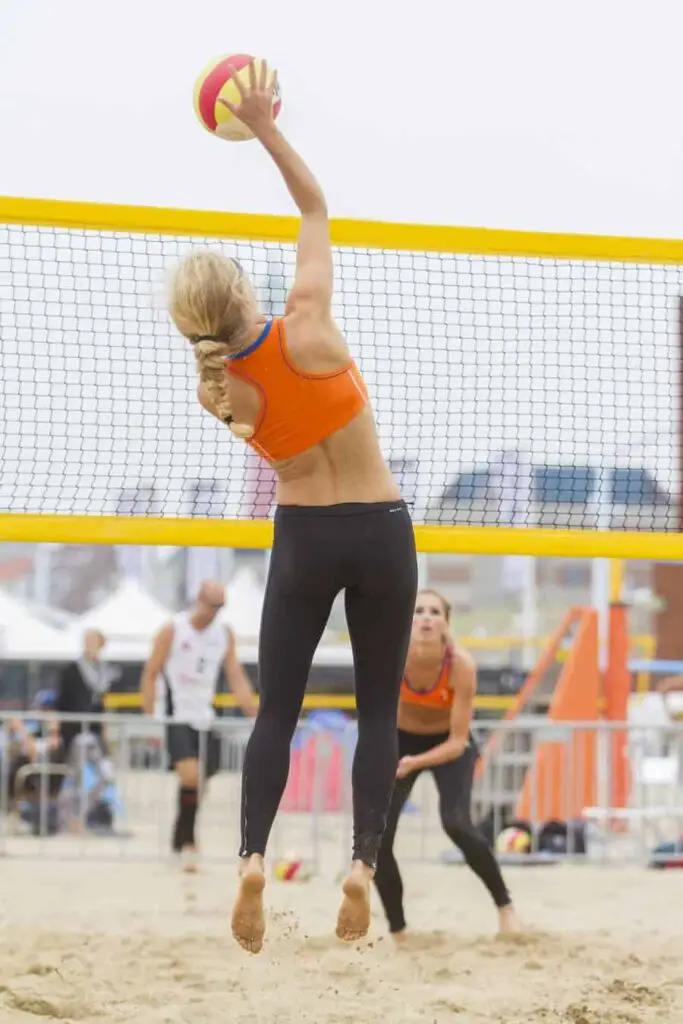 While it may be tempting to show as much skin as possible to get a great tan, the less clothing you wear, the more places for a sunburn. Consider wearing light layers to protect yourself from the sun's rays.
Just remember that clothing needs to be breathable. Many fabrics are intended to wick water away from the skin to keep you cool and minimize chaffing.
SPF clothing is a great way to help shield your skin from UV rays. Check to make sure it's breathable to help prevent overheating.
Sun and salt water combined can ruin clothes, bleaching them and turning a once-soft shirt hard and rough. Sand can stain and beach wear is more likely to be torn. So be sure to follow the care instructions, to help maintain clothes as long as possible.
9. Be cautious during open water swim workouts
Open water swim workouts are great exercise, and are essential if you're training for an open water race or triathlon. However, you need to be extra cautious, as the environment is much less predictable than working out in a pool.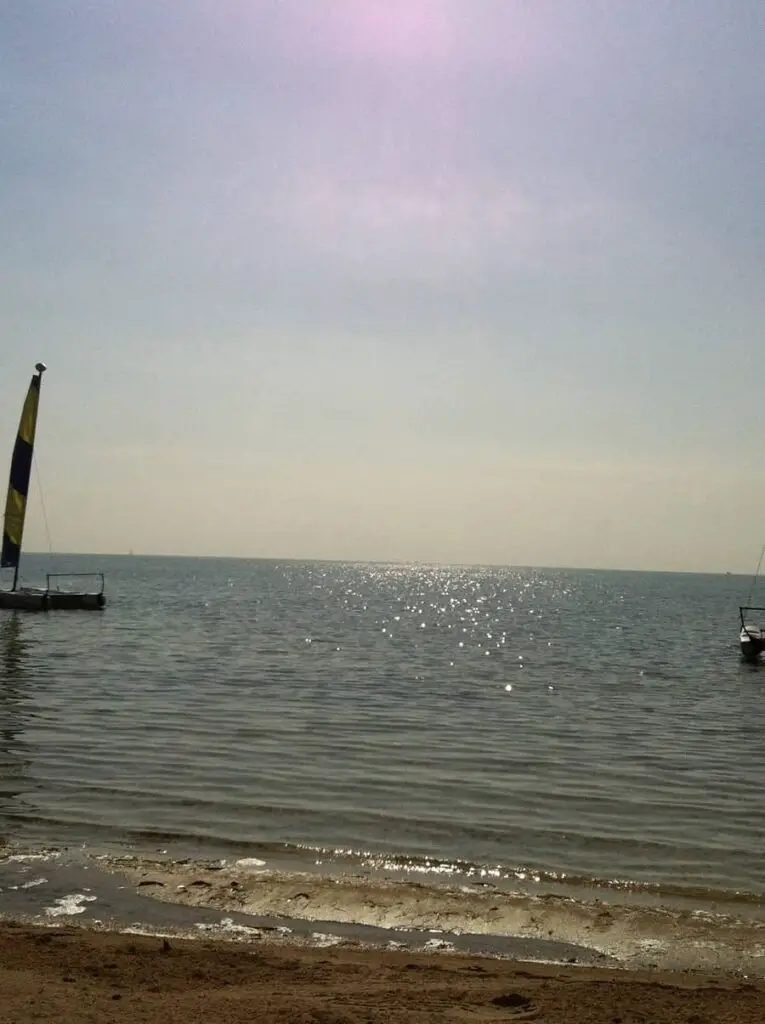 Ensure you check the water prior to swimming. After a storm, the bacteria levels can raise causing the water to no longer be safe to swim in.
When swimming, keep your mouth closed as much as you can. If you are sick, stay away from the water so you do not put yourself at risk and you do not risk contaminating the water.
Swim in an area where there's other people around, and always let someone know where you are and when you expect to be back. Even better, swim with a buddy.
When working out, always be aware of your energy levels. Make sure you eat and drink properly before your workout, and take a rest if you're feeling tired or woozy.
Following a little bit of beach safety means that you can get in a good workout in a great beach setting. And, once you're done working out, you can spend some time relaxing as well.
Here are 10 fun ways to get exercise at the beach:
1. Swimming
Whether you're doing a formal open water swim or you're just out for a leisurely swim, you're going to burn lots of calories.
2. Playing in the waves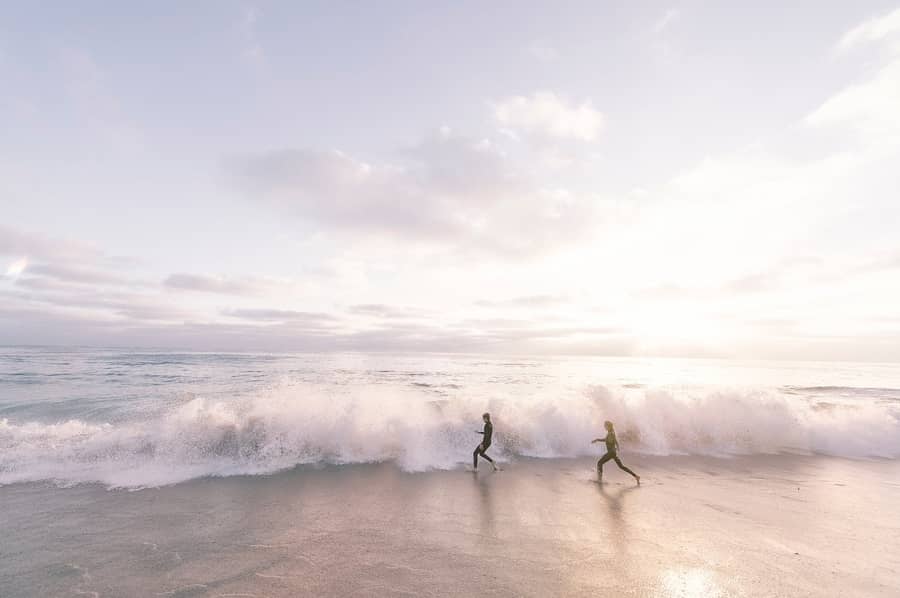 The water isn't just for the front crawl! Playing in the waves can burn lots of calories, too. Just make sure your swim suit is on securely!
3. Board sports
There's lots of great ways to play in the water with the aid of a board. Why not try surfing, body boarding, boogie boarding, or paddle boarding? You may want to consider taking a lesson first, and don't forget to attach the leash securely.
4. Beach volleyball
A great way to get in a workout is with a game of beach volleyball. You don't need to get a formal game of 2s going – just round up some of your friends, and you're ready to have a blast!
5. Running or walking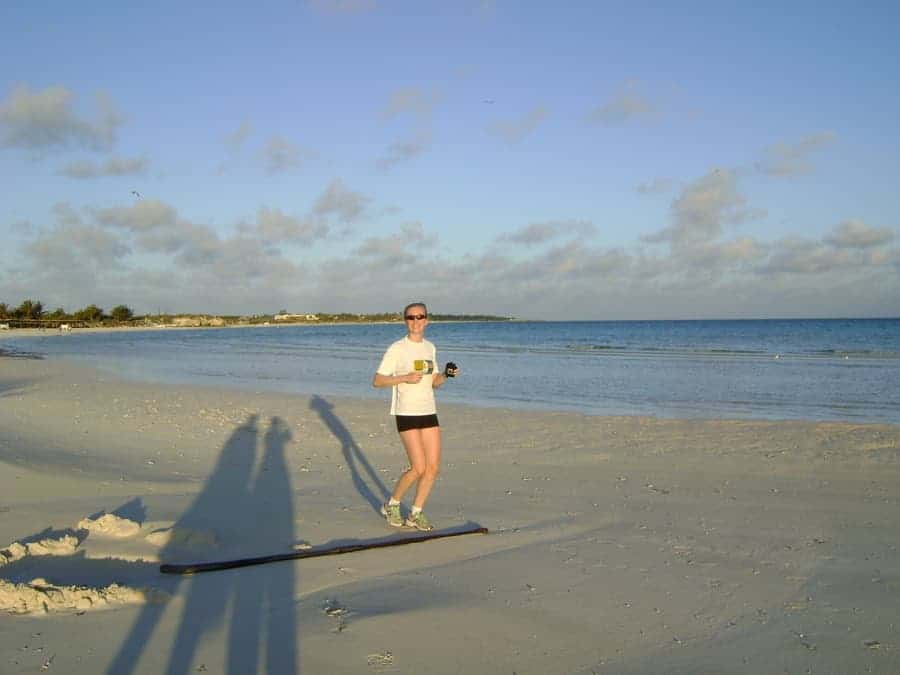 Running or walking in the sand is much more challenging than when you're on a smooth surface. Be prepared to not be able to go as far, and let your legs get used to the new challenge.
6. Circuit training or bootcamp
If you've been cooped up in the gym, why not move your workout outside? Bring a few weights or bands, and you can do your workout on the scenic backdrop of the beach.
7. Playing catch or frisbee
Instead of just laying around relaxing, grab a partner and play some catch or frisbee. You can even move your game into the water, and stay cool while making those spectacular catches!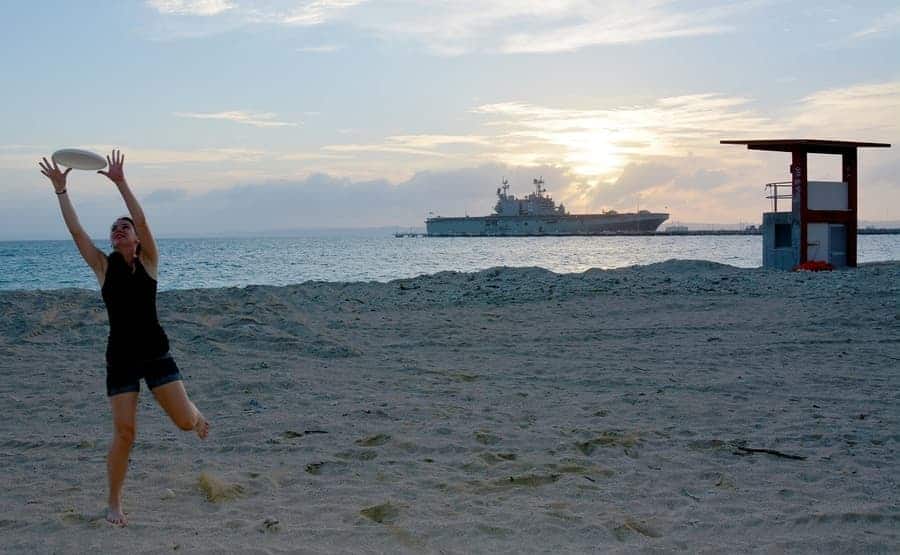 8. Playing soccer
Set up a couple of goal posts using your beach towels, and you've got a make-shift soccer field! Just be respectful of other beach goers. If space doesn't permit playing soccer, then just pass the ball back and forth between each other.
9. Bocce ball
It may not be the most intense cardiovascular game, but it gets you moving! If you haven't heard of bocce ball, it's a great travel friendly game. It's normally played on smoother surfaces, but can also be adapted for the sand.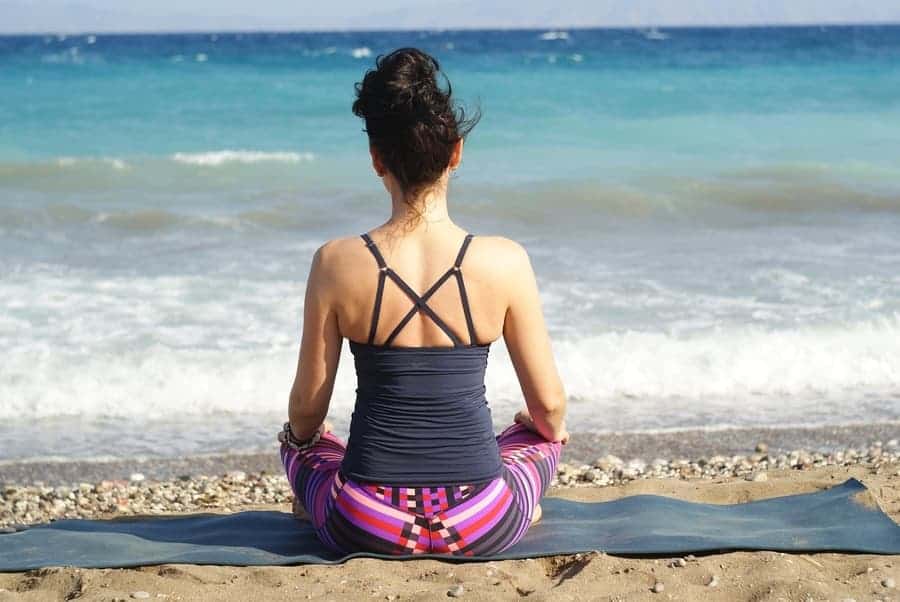 10. Yoga
The beach is a perfect place to get Zen and practice some yoga. Finish off your poses with a meditation, and you've got yourself a well-rounded workout! Namaste.
Related articles: