Trying to find a recreational volleyball league in your community and not sure where to start? Here's a few different ways you can find information about leagues in your community. Joining a recreational volleyball league is a great way to meet people and to stay active. These tips for finding a league in your community will have you on the court in no time!
Online search
As with many searches for information these days, Google is a great place to start. Many formal leagues have a website, even if it just covers the basic contact information. League websites may also include information about the league rules, the number of registered teams, standings, and other league information for new or existing league members. For potential members, this is a great way to get a feel for the level of play in the league, such as if it's for beginners, those with some experience, or if it's for high-calibre players.
However, as hard as it is to believe, there are still groups out there that don't have a website or online information! Read on for some more great sources of information when you're looking for a recreational volleyball league to join in your community.
Library
Often overlooked in this digital age, libraries are still a great source of local community information, whether it's paper-based flyers or pamphlets, or digital information. In fact, if you haven't been to your local library recently, you will probably be surprised at how much digital information they have now!
And while you're there, don't forget to check out the Community Events bulletin board! Good old-fashioned paper flyers are still an effective way to share information about local events.
Either way, getting out and talking to library staff is a great way to learn about events and programs in your community. Library staff are trained to work with information, both digital and offline, so there're a great resource. They can help by providing online searching tips or recommending databases – other than Google!
Library staff also know a lot about the local community, such as local clubs and other organizations that may not have an established online presence. They may even be able to connect you with some local contacts in the community who might have more specific information.
Local college or university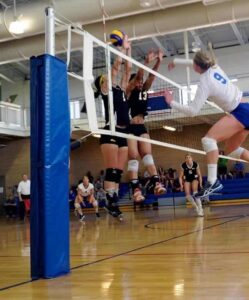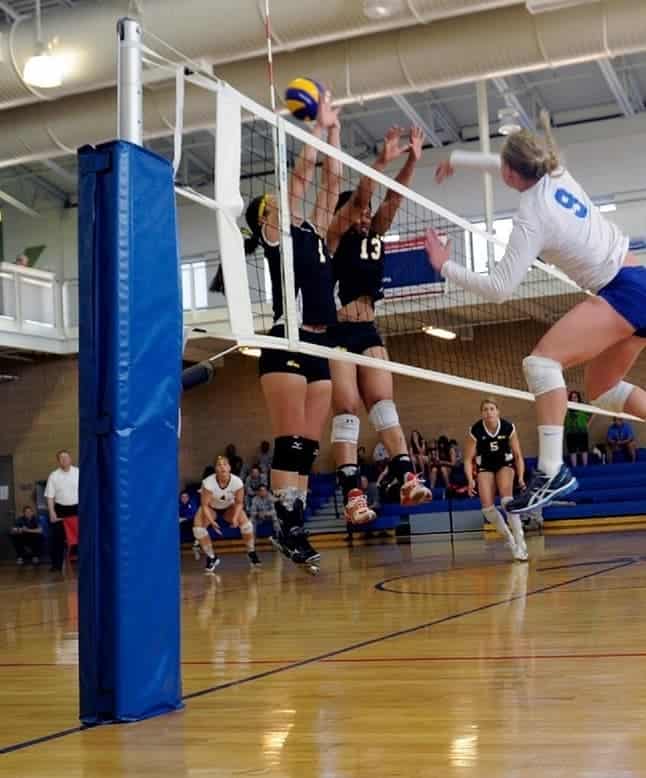 If your community has a local college or university, chances are high that there are lots of former varsity players in your community as well! Even if your post-secondary school doesn't have a varsity volleyball team, they might run intramural or recreational leagues.
When students graduate, they often want to continue playing, so they'll be looking for a local league. Staff at the school might be aware of local leagues that they can recommend to community members as well.
Community recreation centres
Being part of your local community recreation centre is a great way to stay active and meet people. They run all sorts of activities, from formal programs and leagues to drop-in activities.
When you're looking for a recreational volleyball league, be sure to check with all the recreation centres in your community. Even if they don't run a league themselves, they may be aware of other leagues in the community.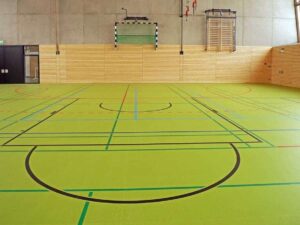 Also, remember that the programs and activities are based on the interest of the members of the community. So, if they start to get more calls about recreational volleyball, staff might pick up on the community interest, and start a league or drop-in program!
Word of Mouth
Good old-fashioned word of mouth is also a great way to learn about activities in your community. You might be surprised at how many people play recreational volleyball, or know someone else who does!
Start letting friends and co-workers know that you're looking for a local recreational volleyball league to play in, and they may just mention that they know someone who plays in a league. Or, they may also express interest in playing recreational volleyball as well, and now you've found a buddy or two to join the league with you!
Associated workplace groups
Some workplace groups, such as school boards or hospitals, have organized activities or leagues outside of the workplace. If you're part of a larger workplace group, check with the social committee or staff newsletter to see if they have a recreational volleyball league.
Your workplace may be too small to have this kind of organized activity, but you might end up finding a "teachers league" or "nurses league" while you're searching. Don't be daunted if you're not a nurse or teacher! Reach out to the league organizers and see if they're open to other people joining. Sometimes the league isn't necessarily limited to just staff, that's just how they got the critical mass of enough players to start their league.
And speaking of starting a league…
Start your own league!
A volleyball league doesn't necessarily have to be a formal, organized entity, with referees and uniforms. You just need enough players to get a few games going, and you've got yourself a league. I've seen drop-in leagues where games are organized weekly based on the players who show up that week. Yes, you'll need a critical mass of players to show up regularly for this kind of league. But, you can get creative with games with as little as four players.
There are a few things to think about when you're starting your own volleyball league, such as gym rental fees and insurance. But, with just a few committed, regular players, it can be quite easy to get things organized. The important thing is to get out there and start playing!
If you're already got a group of players looking to join a league together, you could also consider meeting up at the local recreation centre during drop-in volleyball or open gym. Just be sure to stay friendly towards the other players and to follow the drop-in guidelines – your group shouldn't come in and take over the whole event!
Click here for what to know before your first recreational game
There are lots of ways to find a local recreational volleyball league in your community. Once you start looking into it, you might be surprised at how many people are finding ways to play recreational volleyball! You may start by going to a drop-in night at the local rec centre, and as you start chatting with other people there, you might learn about other local, more organized leagues. Stay open and focused on the information you're searching for, and you'll be playing recreational volleyball in no time!